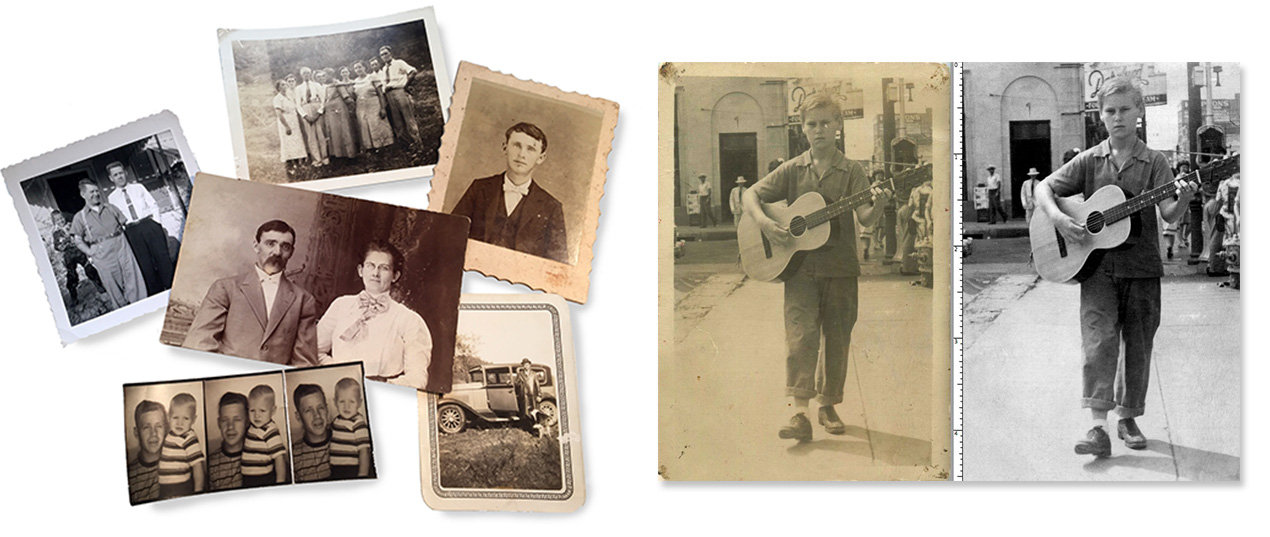 Nashville's Smart Solution To Making Your Old Photos Look Like New!
We restore each image to like original condition as close as technology allows, making each photo we process look like new. We then provide a digital file on CD, DVD, or produce high quality prints for you to keep forever.
We also have full service scanning capabilities to scan your media and slides. Ask us for a Free Quote.
Years of Experience and Convenient Location
Photo Retouching Nashville takes great pride in each project we do, and has accumulated over 46 years of experience. All work is done in our convenient Nashville location near the Nashville Airport with free parking. You will love the results we provide to each and every customer.
All work on slides, photos, negatives, etc. is done at our facility in Nashville, TN and are not shipped out of our building for any purpose. Our security and quality is top notch and we also backup your work as we go on large projects.
As your best solution for image restoration, Contact Us today!